Services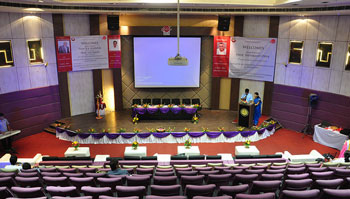 C & M is dedicated to Professional Conference Organisation (PCO) and Association Management throughout the Asia and worldwide. With over 12 years of experience, C & M is armed with the intellectual muscle and technical know-how to support all your conference needs. Our dedicated team can ensure that all your conference needs are taken care of – from initial planning through to on-site management, ensuring that your event is on time, on budget and delivered to a standard that exceeds your expectations.
Develop New Conference
Work Plan: If you have an idea for organizing a conference / symposium / workshop, please discuss with us and we will work out a strategy plan by setting schedule/deadlines.
Budget: We will preparing a tentative budget by determining sources of funding and projecting costs. We will help to improve the financial outcome by monitoring expenditure.
Book-Keeping: We will keep records of the financial affairs of the event and you can benefit from organizing bookkeeping/accounts management support records for your event.
Secretariat: We can provide full in-house secretariat services including secretariat office and handling daily phone/mail queries for the conference as well as establish followup for both pre- and post-conference requirements.
Source Suppliers/Vendors: We act as a single point of contact for managing suppliers/vendors. We also recommend venues for conference and related social events.
Publicity & Marketing
Call for Paper (Print + Electronic): We offer expert suggestion and assist in Call for Papers preparation including mailing services.
Publicity : Mass mailing: We prepare electronic direct mailer (EDM) and sending to our subject specialized databases.
Database Resources: Our internet research team continuously works on collecting/updating the database on all subjects. Our database can be used to reach out your target audience for our conference.
Exhibitors & Sponsors:  Exhibitors and sponsors play an essential role in the success of the entire conference and we hep to manage them. We identify potential exhibitors / sponsors and manage them by  exceeding their expectations. 
Website: We set up, host, design and maintain conference website.
Submission & Reviews
Abstract / Paper Submission and Online Reviews Management: From our experience in working for many scientific and academic conferences, we can understand that handling abstracts and technical papers is a hectic task. As such, we offer abstract and paper management services which facilitate the administrative procedures entailed in abstract handling and development of scientific programs. This leaves the Scientific or Technical Program Committee with resources to focus on the quality of the papers accepted.
Acceptance & Paper Format Compliance Checking: We will check paper submissions for format compliance and follow up with authors of non-compliant papers and seek for amendment. We will then compile final papers collected and submit for publication.
Author Queries: We will reply to authors' queries on abstract / paper submissions on a day-to-day basis as well as registration and all general queries.
Presentation Slides Collection & Verification: We will check presentation slides / posters collected for specifications and follow up with authors of non-compliant issues and seek for amendment. We will then compile final presentation slides / poster collected and submit in session halls.
Copyright Submission and Validation: We will check and validate copyright forms submitted and follow up with authors accordingly. We will then provide report and copyright forms to publisher in time.
Program Schedule: We will assist in conference programme scheduling.
Liaise with Speakers and Presentation Materials: We will liaise with speakers on presentation materials, requirements and travel/tour arrangements including accommodation and food.
Registration 
Customized System to process payment online: Registration system synchronizing with paper system and bank account. Money goes direct to the conference bank account.
Payment Validation: Manage online payment system, with option to receive payment by cheques/bankdraft/wire-transfer/PayPal
Issue of Receipt online: During online registration process, registant can print the receipt online at any time after the payment is made.
Prepare Printed Receipt for Onsite: During issuing registration kit, we will provide the official receipt to registrants s per requirements.
Visa Application Document: We will followup and get the necessary documents for visa processing for conference delegates.
Publication 
File Format and Layout/Cover Designs: We offer cutting-edge services in producing the programme and/or abstract booklet and our booklets make a shining, lasting impression on attendees that reflect you and your organization.
Proof Reading & QC: We proofread the typeset pages diligently character by character against the manuscript, identifies errors (such as misspellings, typos, incorrect numbering, etc.) and also marks the questions that need to be raised with the editor/author. Checks the applied styles and formats in the typeset pages against the provided specifications. Checks for the page adherence to the standard typesetting guidelies.
e-Proceedings in USB/CD: We specialize in producing e-proceedings in the form of CD-ROMs or USBs from any input source, word processing files, PDF or manuscripts.
IEEE Compliant Files: We will help to convert the submitted files into IEEE Xplore compliant. Thus, our service makes publishing conference literature easier, accurate and compliant with IEEE requirements to include the papers in "The IEEE Xplore Digital Library"
Printed Proceedings: Printed Proceedings are the collection of papers published which correspond to the technical presentations given at a conference/symposia/workshop along with the additional information/contents. We offer first-rate quality service, solutions and peace of mind for your conference at a reasonable cost.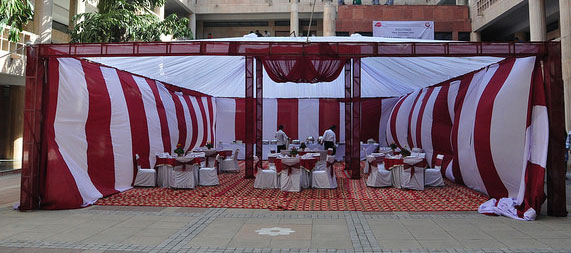 Onsite
Staffing:  We will take care of staffing the registration, information, audiovisual, and press offices during the conference.
Onsite/Spot Registration: We determine onsite registration procedure and hire additional staff as necessary. We will collect registration fee, issue kit and provide live report to conference chairs at any point of time.
Conference Issuance Kit: We will make sure that the conference kit will only be given to registered authors. Multiple authors can also register for the same paper but each author has to pay same registration fee separately or pay listener fee as per each conference policy.
Session Kits: We will prepare session kits for session chairs and issue at the corresponding room. We will also take care of coordination of volunteers.
Issue Printed Receipts: We will issue official printed receipts during the conference for both already registered and onsite registered delegates.
Issue of Attendance Certificates: We will issue attendance certificates during the conference for both already registered and onsite registered listeners/attendees.
Certificates: Once the paper is presented, our session coordinators will provide the presenter certificate accordingly.
Onsite Logistic: Strong logistics management is necessary in delivering the expected results from the event. Our dedicated staffs have  experience which allows to anticipate and prepare for unexpected challenges and respond decisively for conference onsite logistic requirements.
Exhibitors Co-ordination: If exhibits are a part of the conference, the cost for booths and an estimate of the anticipated number of booth sales will be determined. We will review the exhibition area for space and utility requirements and work with exhbitors accordingly.
 
Post Conference
Reports and Auditing: Conference audits provide the organization with the evaluation of conference finance. We will provide the financial reports by ensuring that conference income and expenses are monitored.
Follow-up on Related Matters: We will followup with publishers / service providers and update the committee in timely manner.
Liaise with Publication Indexing:  We can arrange to index the papers at the CrossRef with DOI  assigned for each paper. We also work closely with the organizers and arrange the possible indexing through IET INSPEC, EI (Compendex), Scopus, ISI Web of Knowledge and other major indexing services.
Survey and Final Report: Our conference feedback and evaluation questionnaire survey evaluates the effectiveness and performance characteristic of the conference.